Our Team
Davenport House Clinic was established in 2008 and since then we have grown into a successful team of Podiatrists, Physiotherapists and Sports Therapists. Learn a bit about each member of our dedicated team below.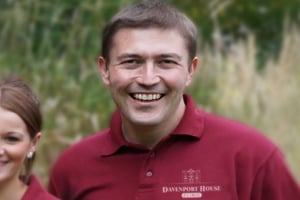 Hi, I''m Tony and welcome to Davenport House Clinic. I am the Clinical Director and Podiatrist here at the clinic.
I am passionate about my work, and have been very fortunate to have such varied aspects to my work, which has included being a visiting lecturer at Huddersfield University, presenting at G.P. education events on the diabetic foot, and also making quite a few media appearances talking about foot health and all things related to feet.
I am very proud to have treated many elite and aspiring athletes from footballers to long distance runners and most recently we welcomed the Right to Dream Academy football team to the clinic, all the way from Africa.
In my personal life, I am married to Becky, the Practice Manager and Director and we have recently welcomed our son Samuel into the world. I have a very keen interest in motorbikes and my beloved Liverpool Football Club, which always leads to some interesting conversations since I moved to Manchester. I also enjoy walking and running up in the hills with our dog Roxie.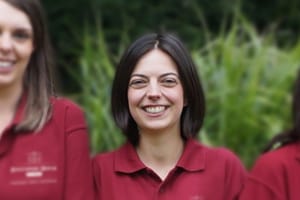 Hi, I'm Becky and I am the Director here at Davenport House Clinic.
Together Tony and I set up Davenport House Clinic in July 2008. Although not always easy Tony and I very much enjoy working together, especially as along the way we have been joined by some wonderful staff.
Although I grew up in Stalybridge, University and my work took me away from the area. When Tony and I saw Davenport House in 2007 we knew that home is definitely where the heart is! We worked tirelessly to renovate the clinic and have kept many of the original features including the floor in the Reception area. I am proud to say that the endless nights on my hands and knees paid off in the end!
I would say that the thing I bring most to my role is ensuring that we exceed patients expectations of their visit and as a nervous patient myself, I really understand the need for a friendly face.
In my life outside the clinic I am married to Tony and we have a son Samuel and we have recently had a new addition to our family, our wonderful daughter Robyn.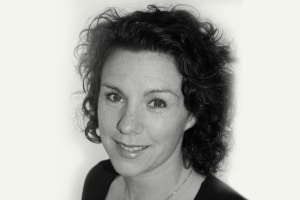 Jill Harrison
Physiotherapist
Hi, I'm Jill and I am a Physiotherapist at Davenport House Clinic.
I have extensive experience in the Public and Private sector, my most recent role being an Occupational Extended Scope Physiotherapist for Greater Manchester Police. I have also worked with representative and club rugby teams of various ages. I enjoy working with a variety of clients from the sportsperson to the Occupational athlete, tailoring the rehabilitation process to the individual and their role.
I graduated with a BSc (Hons) Physiotherapy degree from Manchester University and maintain my professional development by attending courses and conferences.
Outside of work I was until recently a high-level rugby player, playing in the premiership and representing both Lancashire and the North-West in National competitions. I now enjoy going to the gym, playing Netball, camping and walking with my husband Sean and chocolate Labrador Harvey.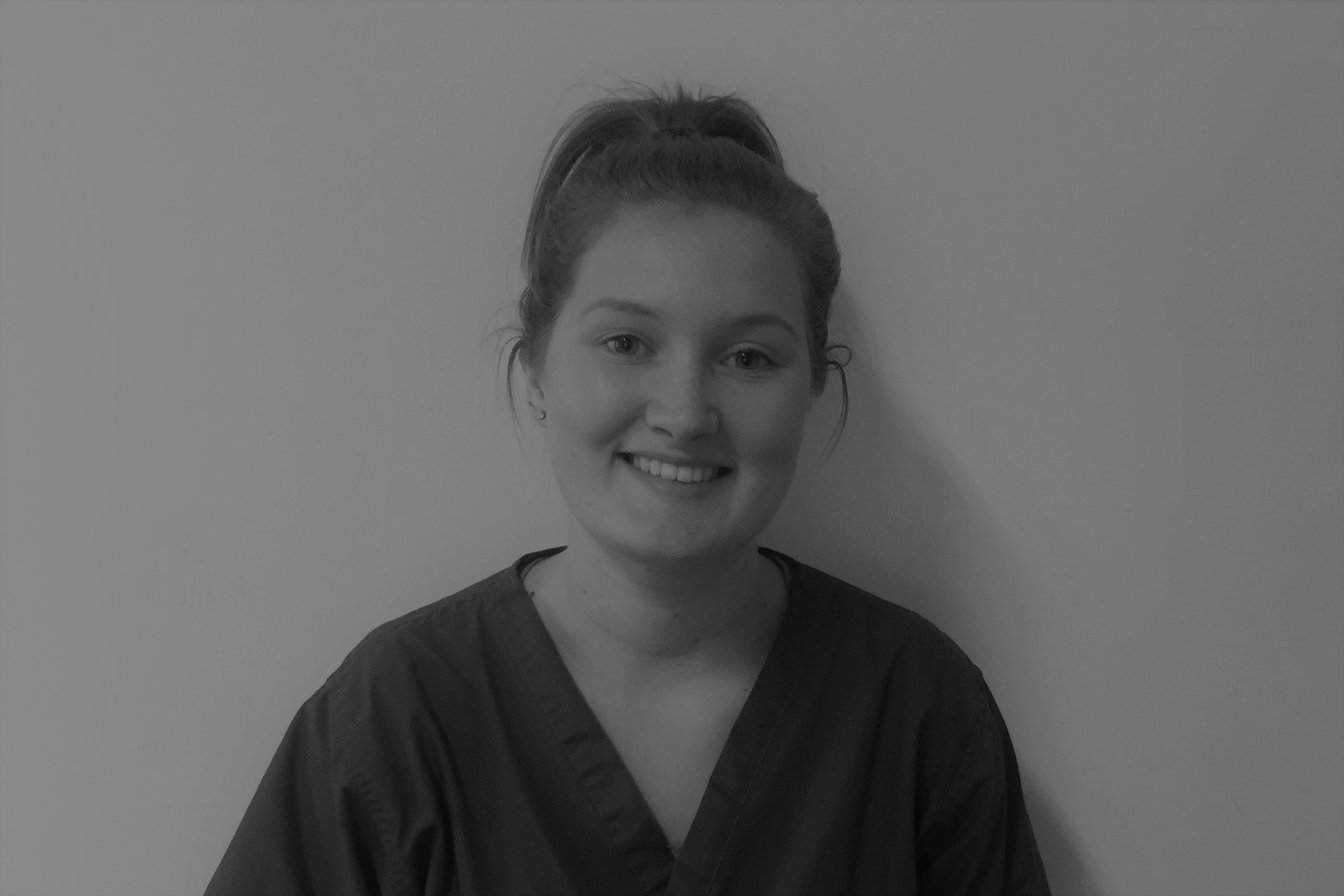 Hi, I'm Jenna the Podiatrist here at Davenport House Clinic.
I am a HCPC registered Podiatrist graduating from Huddersfield University. After 3 years of studying I have decided that was not quite enough, therefore I have recently started my 2 years part time Masters. At the end of the 2 years I will be a specialist MSK podiatrist working with sports injuries and gait analysis. Nothing to fear for my regular patients, my routine Podiatry clinics will remain the same and I promise I won't have you all up on the treadmill for my expert analysis!
I have previously gained valuable experience on placement in the NHS and whilst studying we also ran a private 24 patient clinic within the university.
Davenport is really helping my growth and development as a podiatrist and allowing me to explore all aspects of podiatry. I am really enjoying seeing patients improve over a period of time and building the pathways to a professional relationship with each individual that comes through my clinic door.
Outside of the clinic I am currently in training to swim the English Channel in August 2019. I am also a horse rider and regularly travel up and down the county attending different competitions. So, if I'm not treating feet I'll be looking at horse feet instead!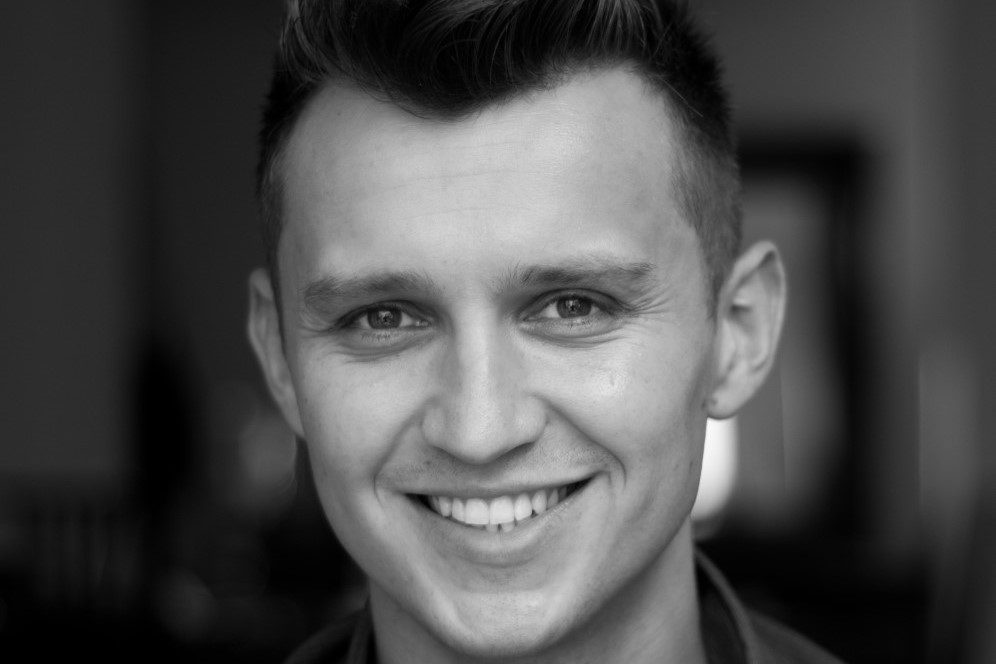 Marcin Young
Sports Therapist
Hi, I'm Marcin an I am a qualified Level 4 Sports Massage Therapist.
I am currently on my way to acquiring my Level 5 qualifications. After obtaining a BA (Hons) in Musical Theatre in London I moved to Cheshire where I decided to explore and learn more about the complexity of the human body, it's function and rehabilitation with the main focus on Sports Therapy.
With a particular interest in combination therapy, I am also qualified in Hot Stone Massage and Dry Needling bringing together multiple massage techniques to improve injury recovery time and enhance sports performance. Of course, we're not all Sportspersons and I am also experienced in general relaxation massage and deep tissue massage.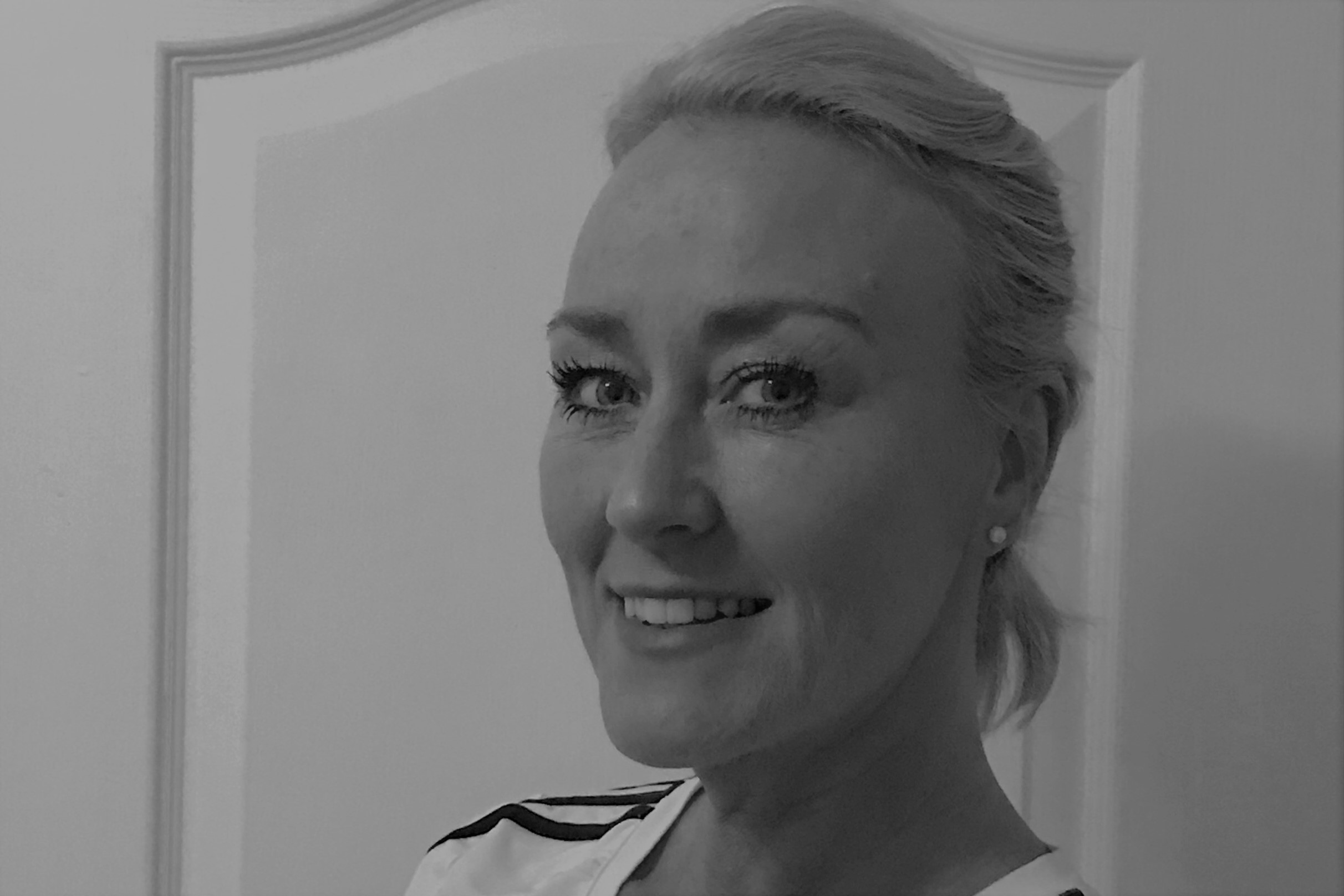 Nicola Worthington
Sports Therapist
Hi, I'm Nicola and I am a Sports Therapist at Davenport House Clinic.
I started working in the fitness industry in 1996, teaching various high energy classes in health clubs across the Manchester area before breaking into personal training, teaching Fitness Yoga and then started studying Sports Massage Therapy in 2008.
I have a huge passion for health, fitness, wellbeing and helping people feel at their very best. I feel my fitness journey has given me a wealth of knowledge and experience that I can pass onto my patients here at Davenport House Clinic to enable them to remain injury free, feel strong, fit and perform well at their chosen sport.
My hobbies & interests are travelling, music & I'm totally addicted to my new Peleton bike!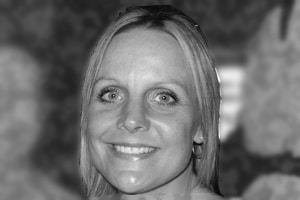 Hello, my name is Becky and I am a Receptionist at Davenport House Clinic.
I joined the clinic in 2015 following an extensive career in the automotive trade. I have a wealth of customer service experience that I have brought to my role at the clinic.
My role at the clinic is varied – no two days are the same! I enjoy meeting new people and I've met some really wonderful people since starting at the clinic. It's great to be able to interact with our patients and get to know them on a personal level. My aim is to make every visitor to the clinic feel welcome and to help them in any way possible.
Outside of work I enjoy travelling with my partner and our young son. We visit the seaside often and always look forward to our trips out.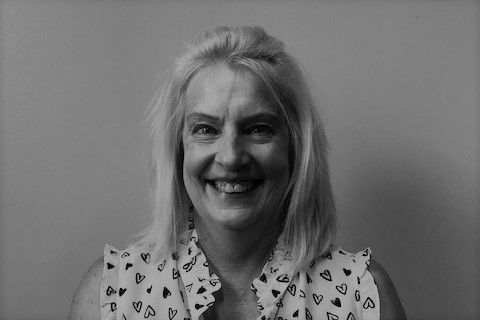 Hi I'm Helen and I am one of the Receptionist's at Davenport House Clinic.
I joined in 2019 where I love the interaction with the new people I meet in the clinic.
Previous to this I worked for a large construction company who worked with the local council. I worked on a busy helpdesk answering calls and administration. I have worked in other roles in customer service at a bookshop for 10 years and a large retail store for 3 years. I love meeting people and answering calls.
Outside of work I have just completed the refurbishment of the house I live in now with my partner and my puggle dog Loni. I have 2 daughters. I spend most days and weekends walking with my dog and visiting new and exciting parts of our area and seeing my daughters.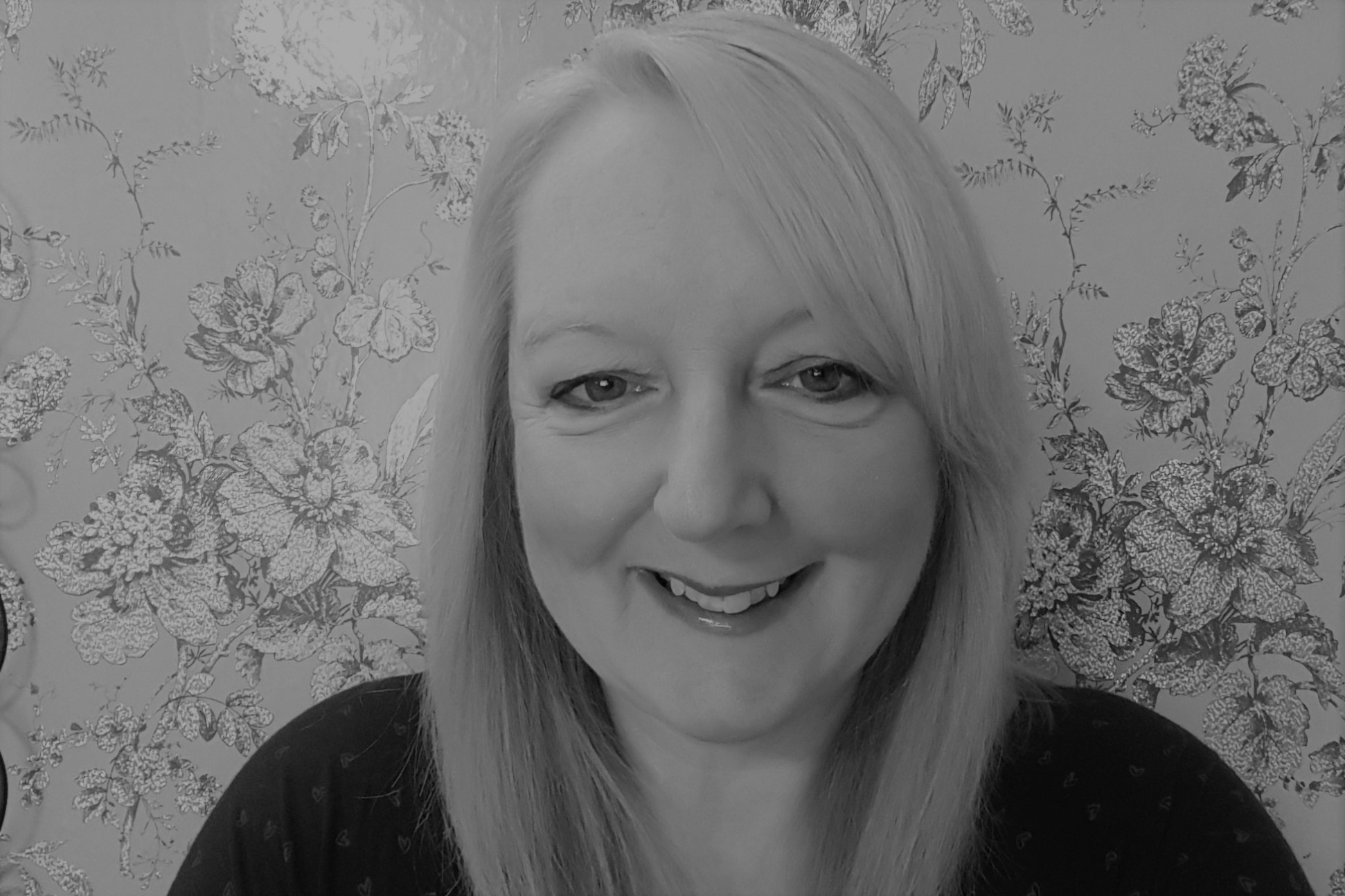 Hi, I'm Sue and I'm one of the Receptionists here at Davenport House Clinic.
I started at the clinic in November 2019 and I love working with a great team and also enjoy meeting our patients, both new and existing. My previous employment was customer service advisor but I only spoke to customers on the telephone, it is so much nicer meeting people face to face. I am enjoying my new role and hope to learn more about the services provided by Davenport House.
Away from work I am usually found at the park or walking through the woods with my partner and our 3 border terriers. They're a handful but good fun. I also love spending time with my family, especially my granddaughter Rose.
I enjoy our holidays but you won't find me sat around a pool or at the beach, we love meandering around ancient ruins and discovering the history of the places we visit. We especially love Turkey – such a wealth of history and wonderful people too.