Our Team
Davenport House Clinic was established in 2008 and since then we have grown into a successful team of podiatrists and physiotherapists. Learn a bit about each member of our dedicated team below.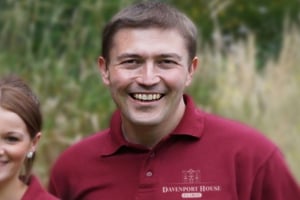 Hi, I''m Tony and welcome to Davenport House Clinic. I am the Clinical Director and Podiatrist here at the clinic.
I am passionate about my work, and have been very fortunate to have such varied aspects to my work, which has included being a visiting lecturer at Huddersfield University, presenting at G.P. education events on the diabetic foot, and also making quite a few media appearances talking about foot health and all things related to feet.
I am very proud to have treated many elite and aspiring athletes from footballers to long distance runners and most recently we welcomed the Right to Dream Academy football team to the clinic, all the way from Africa.
In my personal life, I am married to Becky, the Practice Manager and Director and we have recently welcomed our son Samuel into the world. I have a very keen interest in motorbikes and my beloved Liverpool Football Club, which always leads to some interesting conversations since I moved to Manchester. I also enjoy walking and running up in the hills with our dog Roxie.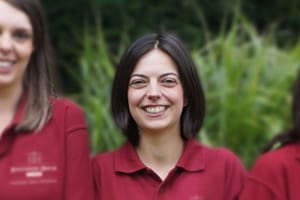 Hi, I'm Becky and I am the Director here at Davenport House Clinic.
Together Tony and I set up Davenport House Clinic in July 2008. Although not always easy Tony and I very much enjoy working together, especially as along the way we have been joined by some wonderful staff.
Although I grew up in Stalybridge, University and my work took me away from the area. When Tony and I saw Davenport House in 2007 we knew that home is definitely where the heart is! We worked tirelessly to renovate the clinic and have kept many of the original features including the floor in the Reception area. I am proud to say that the endless nights on my hands and knees paid off in the end!
I would say that the thing I bring most to my role is ensuring that we exceed patients expectations of their visit and as a nervous patient myself, I really understand the need for a friendly face.
In my life outside the clinic I am married to Tony and we have a son Samuel and we have recently had a new addition to our family, our wonderful daughter Robyn.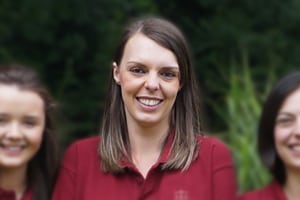 Kathryn Goodlad
Practice Manager
Hi, my name is Kathryn and I joined Davenport House Clinic in September 2009 as a Receptionist. I have recently started my new role as Practice Manager.
I grew up in Stalybridge and it is lovely to work in the town where I live and provide an excellent service to my local community.
I have years of customer service experience and enjoy building up a rapport with all patients, young and old. I understand that coming to the clinic may be a little daunting as with other medical appointments and I feel that my main job is to make each patient feel welcome and at ease. I work closely with the Reception and administration team to ensure that our patients are well looked after from start to finish and that the practice runs smoothly on a daily basis. You'll often find me on our clinic Facebook and Twitter feeds – I do hope I keep you entertained with our posts.
Outside of work I am married to Brett and we have a wonderful daughter who certainly keeps us on our toes! In my spare time I enjoy running, going to the cinema, shopping (particularly for shoes!) and eating out with my family.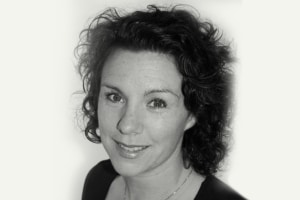 Jill Harrison
Physiotherapist
Hi, I'm Jill and I am a Physiotherapist at Davenport House Clinic.
I have extensive experience in the Public and Private sector, my most recent role being an Occupational Extended Scope Physiotherapist for Greater Manchester Police. I have also worked with representative and club rugby teams of various ages. I enjoy working with a variety of clients from the sportsperson to the Occupational athlete, tailoring the rehabilitation process to the individual and their role.
I graduated with a BSc (Hons) Physiotherapy degree from Manchester University and maintain my professional development by attending courses and conferences.
Outside of work I was until recently a high-level rugby player, playing in the premiership and representing both Lancashire and the North-West in National competitions. I now enjoy going to the gym, playing Netball, camping and walking with my husband Sean and chocolate Labrador Harvey.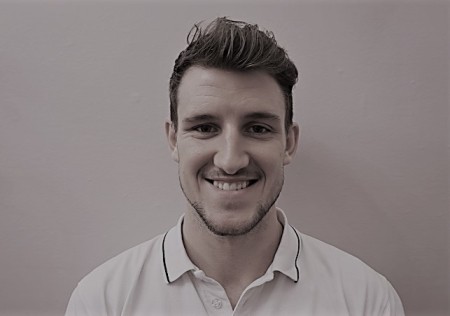 John Flinn
Physiotherapist
Hi I'm John I am one of the physiotherapists here at Davenport House Clinic.
I have a range of experience throughout NHS, private and sports physiotherapy. I have previously worked locally at Tameside General Hospital as a rotational physiotherapist where I developed my hands on skills in assessment and manual therapy techniques in their outpatient department.
I have previously volunteered at numerous amateur and semi-professional football teams working with a range of injuries from acute muscle strains to fractures and developing exercise programmes suitable to the individual.
I graduated from Manchester Metropolitan University with a BSC (Hons) in Physiotherapy and have completed an APPI Pilates level 1 and 3 courses.
Outside of work I have always played a competitive level of football since a young age alongside going to the gym and long distance running to keep fit. It's not however all sport and fitness as I enjoy eating out and binge watching TV series!
Daniela Alba
Sports Therapist
Hi, I'm Daniela and I am the new Sports Massage Therapist for Davenport House Clinic.
I have a degree in Sport and Exercise Science, a diploma in Sports Massage and I am soon to be a physiotherapist on completion of my postgraduate Physiotherapy Masters degree in the next 2 years.
I have a wide range of experience working as a therapist with Rugby Clubs and within elite sport as well as within physiotherapy in the NHS. I am committed to continuing to enhance my professional development and have completed external qualifications in APPI pilates, electrotherapy and complementary therapies.
Outside of work I love dancing, general fitness and travelling. I enjoy building relationships with clients and making them feel comfortable. I strive to provide a professional and friendly service as well as extending my skills and expertise.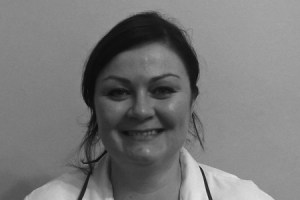 Hello, my name is Liza. I have worked for 17 years as a HCPC Podiatrist and have worked both in the Private sector and NHS and have extensive experience in all areas of Podiatry. For the last 9 years I have worked as a Senior Lecturer in Podiatry at a local university.
I absolutely love my chosen profession and feel privileged to work with a great team in a magnificent building and professional environment. Many people are often apprehensive about having their feet treated for the first time and I understand that this can be a barrier in seeking treatment from a podiatrist.
In my spare time I love reading about all things spiritual and holistic, walking out in nature and try my best to improve my Iyenga yoga practice. I am particularly interested in combining a more integrated approach to the management of foot pain involving mindfulness and am pursuing more training in additional holistic treatments to integrate in to the management of chronic strain patterns below the knee.
Shelley Robinson
Podiatrist
Hi, I'm Shelley. I graduated from Huddersfield University, where I achieved a first-class honours degree in Podiatry. I have since undertaken further training in Faulkner's needling method for verrucae, together with some contemporary complimentary & cosmetic podiatry treatments including Warm Wax Therapy and LCN Nail Reconstruction. I also have type 1 Diabetes, and like to be able to offer a friendly face to others living with chronic conditions.
Podiatry was a much-needed career change for me, and I couldn't be happier with my journey so far. All of my work is carried out in the private sector, which gives me the opportunity to get to know and understand the needs of the people I treat, in order to provide the best treatment and service to each individual in my care. The best part of my job is hearing how much better people feel after stepping off the treatment couch, and it makes my day to know that I have made a difference.
I spend most of my spare time with my family. Whilst studying for my degree in Podiatry, I had my daughter, who takes great pleasure in running rings around me until it's time for us to settle down and watch Disney together.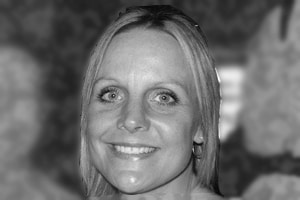 Hello, my name is Becky and I am a Receptionist at Davenport House Clinic.
I joined the clinic in 2015 following an extensive career in the automotive trade. I have a wealth of customer service experience that I have brought to my role at the clinic.
My role at the clinic is varied – no two days are the same! I enjoy meeting new people and I've met some really wonderful people since starting at the clinic. It's great to be able to interact with our patients and get to know them on a personal level. My aim is to make every visitor to the clinic feel welcome and to help them in any way possible.
Outside of work I enjoy travelling with my partner and our young son. We visit the seaside often and always look forward to our trips out.
Hi, I'm Lydia. I am a receptionist at Davenport House Clinic.
I have worked in a customer service role for nearly 5 years. I really enjoy my job here at the clinic and I love getting to know the patients.
My main aim at the clinic is to make every patitent feel welcome and hope that they leave the clinic feeling like they have had a good experience. I am more than happy to help out with any query patients may have.
Outside of work I look after my 1 year old son, Noah. He definitely keeps me on my toes! I love being a mum and enjoy taking him on days out with my partner whenever we can.