How do you choose your shoes?
Shoes have worn out, trip to shoe shop, size 10 and a half, black, rounded toe brogue, try one on, feels good, "I'll take these please"
Wandering around the shops, see a pair that call me by name, I need to have them, I just have to have them, beautiful shoes, so elegant, don't care how much they cost.
I need new running shoes, I need a stability shoe, with quite an aggressive grip and a narrow last.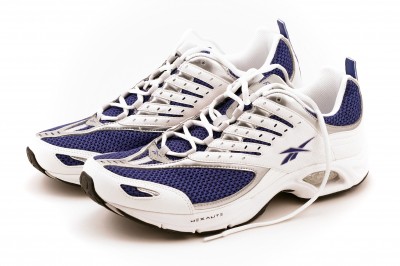 We all have a different agenda when we buy our shoes, we all have our own shoe buying habits. A pair of shoes may last a year or two for daily use, helping us through our recommended 10000 steps a day, over wooden floors, tiles, tarmac, and earth. Some slow walking, lots of standing, the occasional canter to a newly opened checkout in the supermarket or perhaps an all out sprint for an escaping toddler. Shoes can have a lot of work to do, and we may have to live with the impact they have on our feet for quite a while.
Take a look at the pair on your feet now. How long did you take to choose them? Did the evaluation consist of a try on and a few steps?
What should we look for then when buying shoes?
I'm definitely not the guy to come to for fashion advice, so I will only have a look at the other properties of a shoe, the structure and fit, its probably best I leave any aesthetic considerations to your better judgement.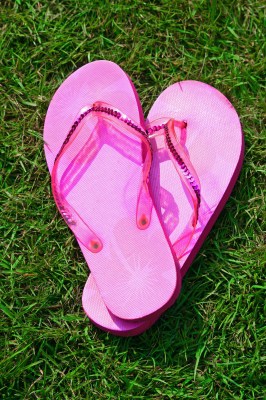 Horses for courses. Are these shoes for the office, a job where you stand for long periods, casual wanderings, walking in the fells? This is the easy part, make sure the shoe is the right type of shoe for the job.
Fit. Children's shoe shops usually offer this service, but when we hit adulthood we are left to our own devices. This may not always be the best for us, as many foot problems are caused by ill fitting shoes. There should be a thumbs width at the end of the toe before the end of the shoe. The toe box should be wide enough and deep enough for your toes. This is the crucial part, the toe box, as that is where ill fitting shoes often do their damage, causing callus and corns on toes. If your toes are not very straight, they will take more up more depth in a shoe, and a shallow toe box will cause an area of pressure on the toes. Make sure you chose foot shaped shoes, or else you may end up with shoe shaped feet!
Walk a little, take your time, no shoe shop will mind you having a little walk around the shop for a few minutes. Just think how long you intend to have these shoes for and how far you are going to walk in them, You wouldn't dream of buying a car without a test drive would you?
Take care of your feet, keeping them pain free means you can keep walking, and as we all know, when your feet hurt, you hurt all over!